Fluency News #11 – What did other people achieve at your age?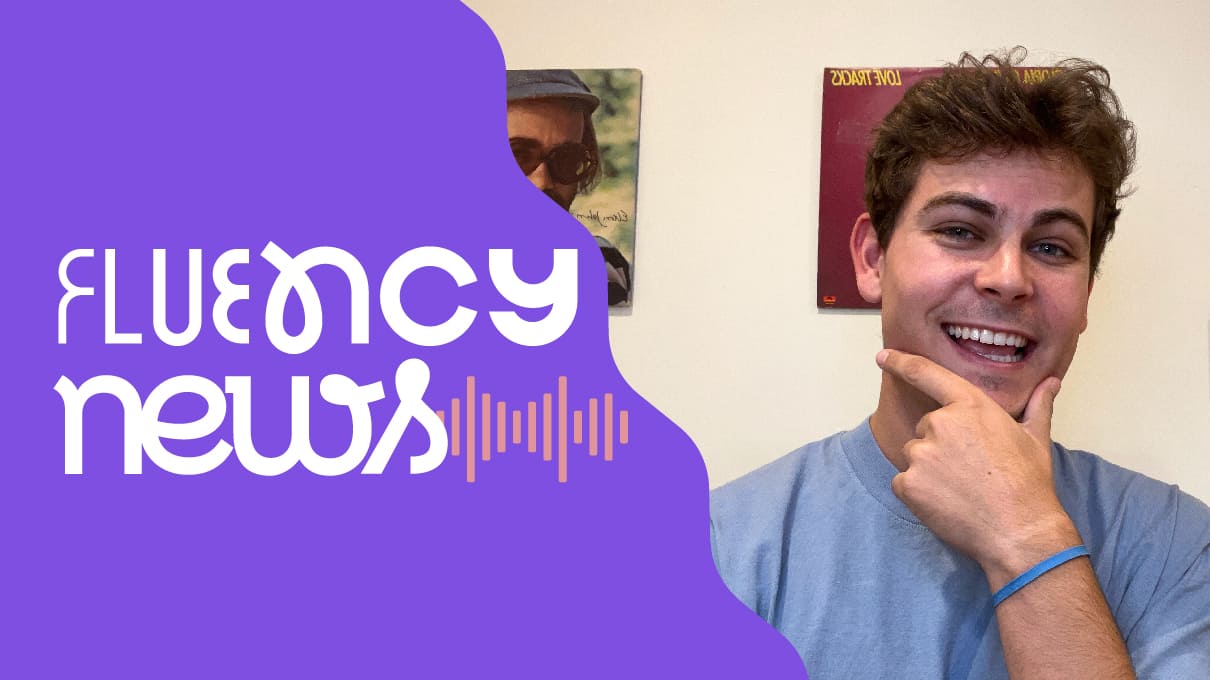 Podcast
Welcome to another episode of Fluency News!
6 minutos

Adam Collins
Hello everyone!
Welcome to another episode of Fluency News! Here, you'll practice your listening and get informed on all that's happening in the world; all the major headlines of the week, all in English! During the episode, we make sure to explain the things that we believe need extra attention, so you don't miss any details!
In this episode we'll talk about sports news! Brazil and Sweden share a great history in Counter-Strike, Sara Misir, the first female Jamaican Formula racer, reveals her incredible story, and Women's Champions League returns.
We have an Instagram page with English tips, go check it out! @fluencytvenglish
We'll have a new episode of Fluency News every week, don't forget to listen! See you!
__
Episode Transcript
Hey guys, Taylah Martin here today, and welcome back to another episode of Fluency News. I'm really excited that you're here to practice your English listening skills.
Did you know that we have even more resources for you to practice your other skills and take your English to the next level? Follow us on our social media to check out all the tips we've prepared for you there. In doing so, you'll learn real English, from real life.
Speaking of real life, let's listen to the most recent news stories and learn some new vocabulary.
If you like video games, you probably know that eSports are on the road. Or, better yet, on the internet.
eGames is famous for their online games. And yes, there's even a worldwide competition! It's called IEM Rio Major and it's happening in Brazil, featuring a show match between Brazilian and Swedish Counter-Strike legends.
The IEM Rio Major will run from October 31st to November 13th and will feature 24 of the best Counter-Strike teams in the world, fighting for the $1.25 million prize pool. So, if you're into eSports, don't miss it!
So let's talk about eSports. ESports, short for "electronic sports", is a competition for video games. What do you think, should playing video games be considered a type of sport? Well, playing Counter-Strike doesn't make the player sweat the way basketball does, for example. But eSports has its own universe with salaried players, massive businesses, filled arenas and of course, big competitions, like the IEM Rio Major. That's pretty cool, right? I'm excited to see Brazil and Sweden sharing a great history in Counter-Strike this year! How about you? Do you follow this or other eGames competitions?
Our next story is about Sara Misir. If you're a fan of motorsport racing, you'll be interested to know that she is the first female Jamaican Formula racer! Sara has always loved sports. Her first sporting passion was equestrian, with hopes to go to the Olympic Games.
The 24-year-old Jamaican woman changed her career after an accident with her horse when she was 16 years old. During training, she fell off and hurt herself. After 6 months of recovery, she decided to step into another dream: her new passion for motorsport racing.
Sometimes when bad things happen, good things can come out of it, right? So, let's talk about Sara. First of all, she is only 24 years old and she already has two championship titles from Jamaica. How amazing is that? Just now, I said, "she is 24 years old". Note that the verb in this sentence is to be. Many English learners use the verb "to have" for age, and often this comes from a direct translation from their native language. But in English, we use "to be" for age, as in, "I am 28 years old" or "he is 30 years old." If you are talking about two people, you can say "they are both 50 years old".
You also heard me saying that "she was 16 years old" when that accident happened to her. We are talking about her past so we use "was" because it is the way we say "am" or "is" in the past. For example, "I was 16 years old when I traveled abroad for the first time". The past tense of "are" is "were" so you can say "they were 25 years old when they got married". Easy right?
Just remember, we always use the verb "to be" when talking about age, ok? Even for questions like: How old are you?
Now, let's move on to our last story…
People are passionate about soccer all over the world, right? And Europe is hosting the Women's Champions League until December 2022. The group stages already began in August of this year, with Chelsea and Arsenal starting off strong once again. But both Chelsea and Arsenal have their work cut out for them if they are to make this the year for Champions League glory.
As Women's Super League champions, Chelsea qualified automatically for the group stages, while Arsenal progressed through the qualifying rounds. But in total there are four groups in the competition, with four teams in each of them. So, who will win the title this time around?
I guess we don't know the answer to that yet because it's something that will happen in the future. We talk in the future tense all the time because we like to speak about things that are coming soon, right? In English, there are a few ways to talk about the future and one of them is using "will" just like in the question, "who will win the title this time around?"
"Will" is a modal verb that we can use in a few different situations. "Going to" is another common way to talk about the future. And of course there are differences between when to use "will" or "going to". An easy way to remember is that "will" is used when referring to the future with certainty and for recent, rapid decisions or predictions about the future, and spontaneous plans. For example: "I think I will go to the movies tonight", that was a spontaneous decision I've just made. "Who will win the title this time around?", that's a prediction we are making.
Now, "going to" is used when you hope to do something, but you don't know for sure if you can. For example, "we are going to buy a house next year".
To end this episode, here's something important that you need to know: grammar is the last thing you should be worried about when speaking English. Don't be afraid of making mistakes, because even native speakers make mistakes. And, if you are making mistakes, that means you are actually speaking English and improving, right?
Also, you don't want to get stuck at your English level, right? At Fluency Academy we can really help you with that. All you have to do is join our waitlist for our full English course! I'll leave the link in the description of this episode so you can get on the list for our course now!
Well, that's it for today guys. I really enjoyed being here with you, and I'll be back soon with more tips, ok? See you next time! Byeee.
___
Stories:
Brazil and Sweden share a great history in Counter-Strike
Sara Misir, the first Jamaican Formula Woman racer reveals her incredible story
https://www.skysports.com/f1/news/12430/12723266/black-history-month-sara-misir-changed-career-after-fracturing-her-skull-and-was-first-female-caribbean-to-race-for-formula-woman
Women's Champions League returns