Fluency News #12 – Get ready for… Harry Potter: Forbidden Forest Experience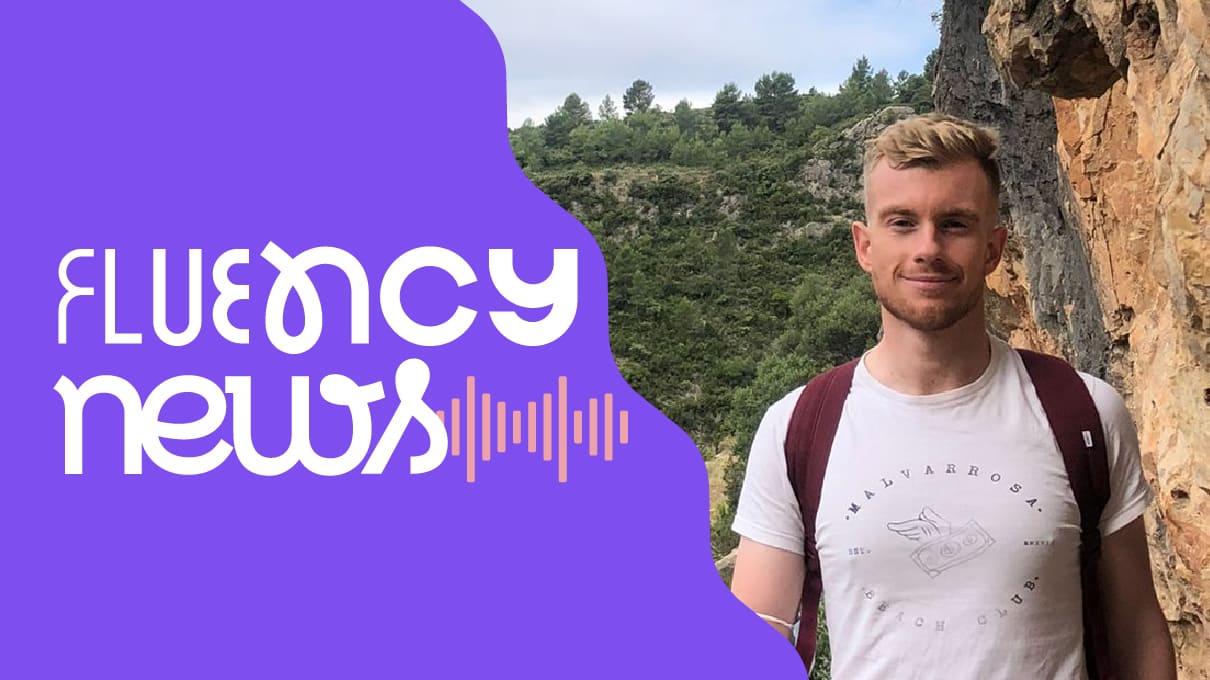 Podcast
Welcome to another episode of Fluency News!
6 minutos
Fluency English
Hello everyone!
Welcome to another episode of Fluency News! Here, you'll practice your listening and get informed on all that's happening in the world; all the major headlines of the week, all in English! During the episode, we make sure to explain the things that we believe need extra attention, so you don't miss any details!
In this episode we'll talk about travel news! The best things to see and do in Qatar, Harry Potter: A Forbidden Forest Experience, Super Nintendo World is coming to the U.S. next year for a first-of-its-kind Theme Park.
We have an Instagram page with English tips, go check it out! @fluencytvenglish
We'll have a new episode of Fluency News every week, don't forget to listen! See you!
__
Episode Transcript
Hey everyone, how is it going today? I'm Benjamin and welcome to Fluency News, the perfect podcast made for those who want to be updated with the latest news around the world and, also, practice English!
Let's practice your listening skills at the same time you get informed? But, at last but not least, you can also practice your reading skills with the transcription of this episode. I left the link in the description, but… What about trying your best to understand the whole episode without reading? Challenging yourself and getting out of your comfort zone is one of the most effective techniques to take your English to the next level!
Now, shall we begin with the news?
Traveling is awesome, right? And with the World Cup coming up, Qatar is waiting for tons of visitors from all over the world. It's not only one of the safest countries in the world, it also offers true Arabian hospitality. And if you're part of those people who are going to Qatar to watch the soccer games, I am here to help you to choose the best things to see and do in Qatar.
The Dune bashing is an amazing place to visit. The sand dunes are as high as they are steep, making the drive across the desert to the sea a spectacular event. Several operators in the country offer dune bashing, a thrilling ride along the dunes.
If you're into ancient art and architecture, you must visit the Museum of Islamic Art. Situated just off the Corniche, the road on the side of a cliff or mountain, the museum looks like it's floating on water from some angles. Calligraphy, Islamic patterns, jewelry and textiles from three continents make up its vast collection, with some of the items dating from the 7th to 19th century. It's worth visiting!
There're many other things to do and visit in Qatar throughout the days you're staying in the country. So, If I were you, I would check the link in the description to check more places to go!
Alright. So I said "if I were you I would check out the link", right? We use "if + past simple + would" when we talk about imaginary situations or dreaming about possible situations. For example: If I were rich, I would buy a big house by the beach.
Did you notice I said "I were" instead of "I was"? You might think this is incorrect because we always use "I" with "was" and not with "were", right? Not always. When the word "if" is followed by the verb be, it is grammatically correct to say "if I were", "if he were', "if she were" and "if it were". However, it is also common to hear these structures with "was", especially in the he/she form. Cool?
Alright, so let's check out our next story…
Are you around New York nowadays? If so, I have a splendid place for you to visit… If you're a Harry Potter fan, of course! At Westchester County's Franklin D. Roosevelt State Park, a sense of magic fills the air. Muggles of all ages can spot Hippogriffs, owls, unicorns, and, enjoying it or not, Dementors in real life. The Harry Potter: A Forbidden Forest Experience is now open! By visiting the place, you can take part by connecting with our inner wizards, casting spells that turn on and off lanterns and choosing wands to duel against our friends. Are you missing this out?
Oh wow, I'm a huge fan of Harry Potter. Now I really want to fly to the States to see that. It looks amazing! And we have some interesting vocabulary to explore here… wizards, casting spells, wands… Ok let's go by parts.
A wizard is a man who has magical powers, especially in legends and fairy tales. In the Harry Potter world, wizards are humans that were born with the ability to perform magic. Just like Albus Dumbledore, Severus Snape and Harry Potter himself. Wizards are also famous for casting spells. If a wizard casts a spell on you, you are fascinated or charmed by them. And to cast a spell, they use a wand. A wand is a thin stick that wizards hold in their hand to perform magic.
You know Hemione's famous spell, right? "Wingardium Leviosa"! Yeah! That's a spell! And she uses her wand to perform it.
Let's move on to our last news… next year is promising a lot of fun and new places, just like the Super Nintendo World, that is coming to the U.S. in 2023. This is not as new as we think because in Japan, a Super Nintendo World already exists, but the theme park will be the first of its kind in the United States. Located in Universal Studios Hollywood, the park will open in a newly expanded area of the park, will include both rides and interactive areas, promising an immersive jump into the world of Mario, Luigi, Princess Peach, and more. In addition to the attractions itself, guests will have the opportunity to truly immerse themselves in Nintendo with themed shopping and dining.
We have tons of cool places to visit, right? Ok so I said that the Super Nintendo World is not as new as we think because they already have a Super Nintendo World in Japan. It is the first in the United States though.
But pay attention to this sentence: not as new as… We use this structure in English when we want to show that two things are not equal. For example: "Paris is not as big as Tokyo" so it means that Tokyo is bigger than Paris. Or: "Canada is not as hot as Ecuador". That means Ecuador is hotter than Canada. Pretty easy, right?
So, that's it for today. I hope you have accepted the challenge of listening to today's episode without the transcription. I also hope you have planned your next trip, so you can practice your English in real life! Don't forget that you can learn even more on our social media @fluencytvenglish. Thank you so much for listening. I'll see you next time.
___
Stories:
The best things to see and do in Qatar
https://edition.cnn.com/travel/article/qatar-things-to-do/index.html
Harry Potter: A Forbidden Forest Experience
https://www.travelandleisure.com/harry-potter-immsersive-experience-ny-virginia-6754706
Super Nintendo World is coming to the U.S. next year for a first-of-its-kind Theme Park
https://www.travelandleisure.com/attractions/amusement-parks/super-nintendo-world-coming-to-universal-studios-hollywood